BIG things coming up! 44" Epson 9900 showed up a little while ago 😄 (Taken with Instagram)
Pick a color, any color.. (Taken with Instagram)
Working on our sample pack design (Taken with Instagram at Premier Printing Solutions)
3 color Pantone invitation (Taken with Instagram)
Who's using Path? What do you think so far?
The typography on this card is awesome. I appreciate the out of the box thinking when it comes to typography. So much of what we see today is the standard serif/sans serif cliche typography. The script on this card really pulls attention to the most important part.
What better thing to do than help your potential customers? A locksmith providing a lock picking kit! Genius.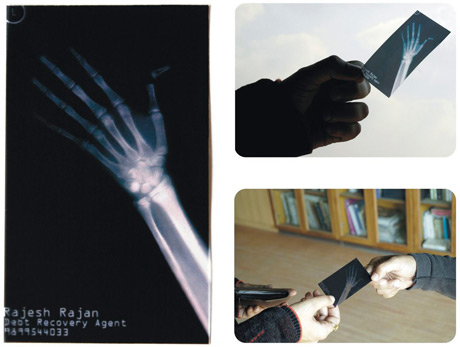 This is an older post, but has some of the most creative business cards ever. My favorite is the Debt Recovery Agent with a picture of a broken finger on his card.